About Us
Built from a passion of all things web design and the desire to help small business owners, Ann Marie has been growing Cascade Valley Designs since 2001.
Learn MORE
Our Approach
With the belief that every business deserves a beautiful and functional website, we work with you until you are satisfied and love it!
Learn MORE
Our Clients

We strive to provide brilliant ideas and impeccable executions to all our clients. They appreciate the personal touch and detail we bring to their projects.
VIEW MORE TESTIMONIALS
Latest from the
blog:
Jan 31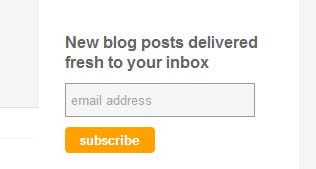 This is Part 3 of a 3 part blog series:  How to Move from Feedburner to Mailchimp: Full Guide
The final part and perhaps the most important is adding the blog signup form to your site.  This is pretty easy but you must consider more than just adding the form.  Think about what the subscription email will look like when asked to confirm.  You can and should brand those emails.  Here is how to complete that whole process in Mailchimp:
STEP 4: Setting up your Subscription Confirmation Emails